When:
October 11, 2017 @ 2:30 pm – 4:00 pm
2017-10-11T14:30:00-04:00
2017-10-11T16:00:00-04:00
Where:
ACE 251 (Accolate East Studio D)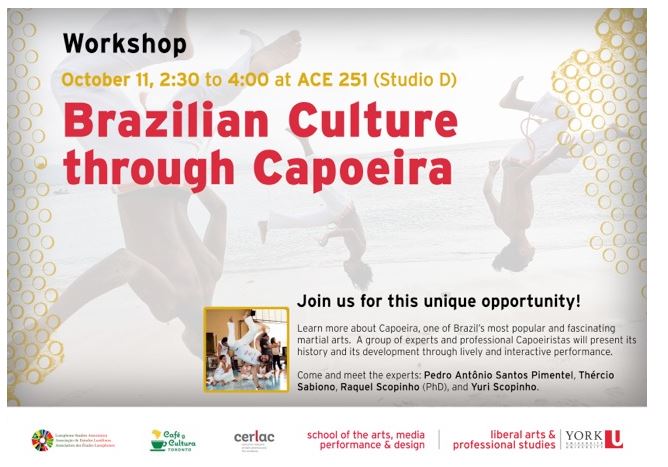 Workshop: Brazilian Culture through Capoeira. 

Wednesday, October 11, 2017
ACE 251 (Accolade East Studio D)
2:30pm - 4:00pm
All are welcome!
Learn more about Capoeira, one of Brazil's most popular and fascinating martial arts.  A group of experts and professional Capoeiristas will present its history and its development through lively and interactive performance.
Come and meet the experts: Pedro Antonio Santos Pimentel, Thercio Sabiono, Raquel Scopinho (PhD), and Yuri Scopinho.