When:
November 30, 2016 @ 1:00 pm – 2:15 pm
2016-11-30T13:00:00-05:00
2016-11-30T14:15:00-05:00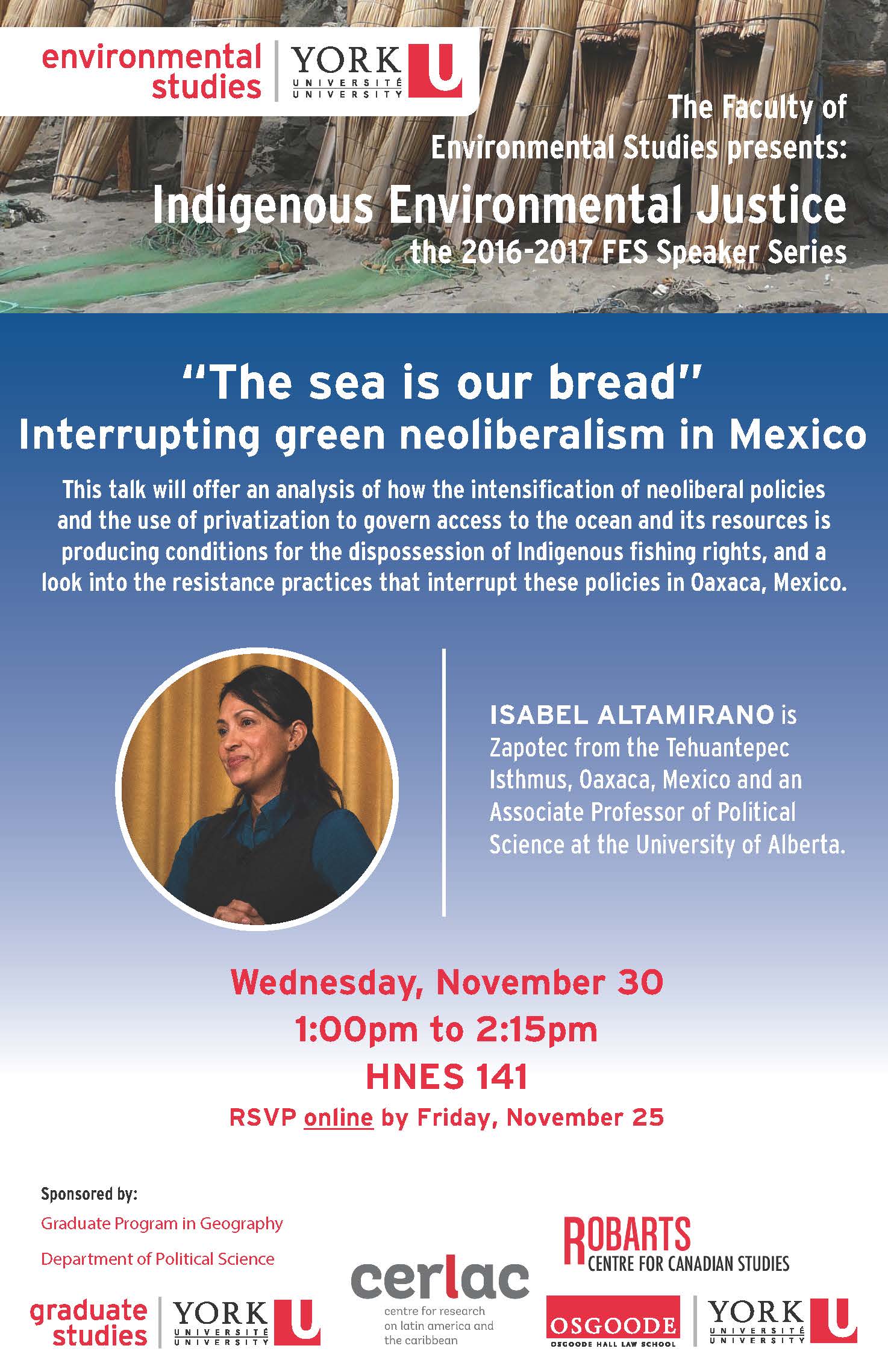 "'The sea is our bread': Interrupting green neoliberalism in Mexico". Talk by Isabel Altamirano-Jimenez .
Wednesday, November 30, 2016
HNES 141
1:00pm – 2:15 pm
All are welcome!
This presentation builds on Isabel's previous research on the effects of large scale climate mitigation schemes and analyzes how the intensification of neoliberal polices and the use of privatization to govern access to the ocean and its resources are producing the conditions for the dispossession of Indigenous fishing customary rights. It will also look at the resistance practices that interrupt neoliberal policies in the Tehuantepec Isthmus in the state of Oaxaca, Mexico. This presentation will highlight the role of actors beyond the state in producing the specific junctures at which the vocation of the region and the Indigenous peoples inhabiting it are changed to become a "centre of sustainable development".
The event is sponsored by: Faculty of Environmental Studies; Osgoode Hall Law School; Centre for Research on Latin America and the Caribbean (CERLAC); Robarts Centre for Canadian Studies; Faculty of Graduate Studies; York University Department of Geography
Follow the link below to register: