When:
September 12, 2017 @ 12:00 pm – 3:00 pm
2017-09-12T12:00:00-04:00
2017-09-12T15:00:00-04:00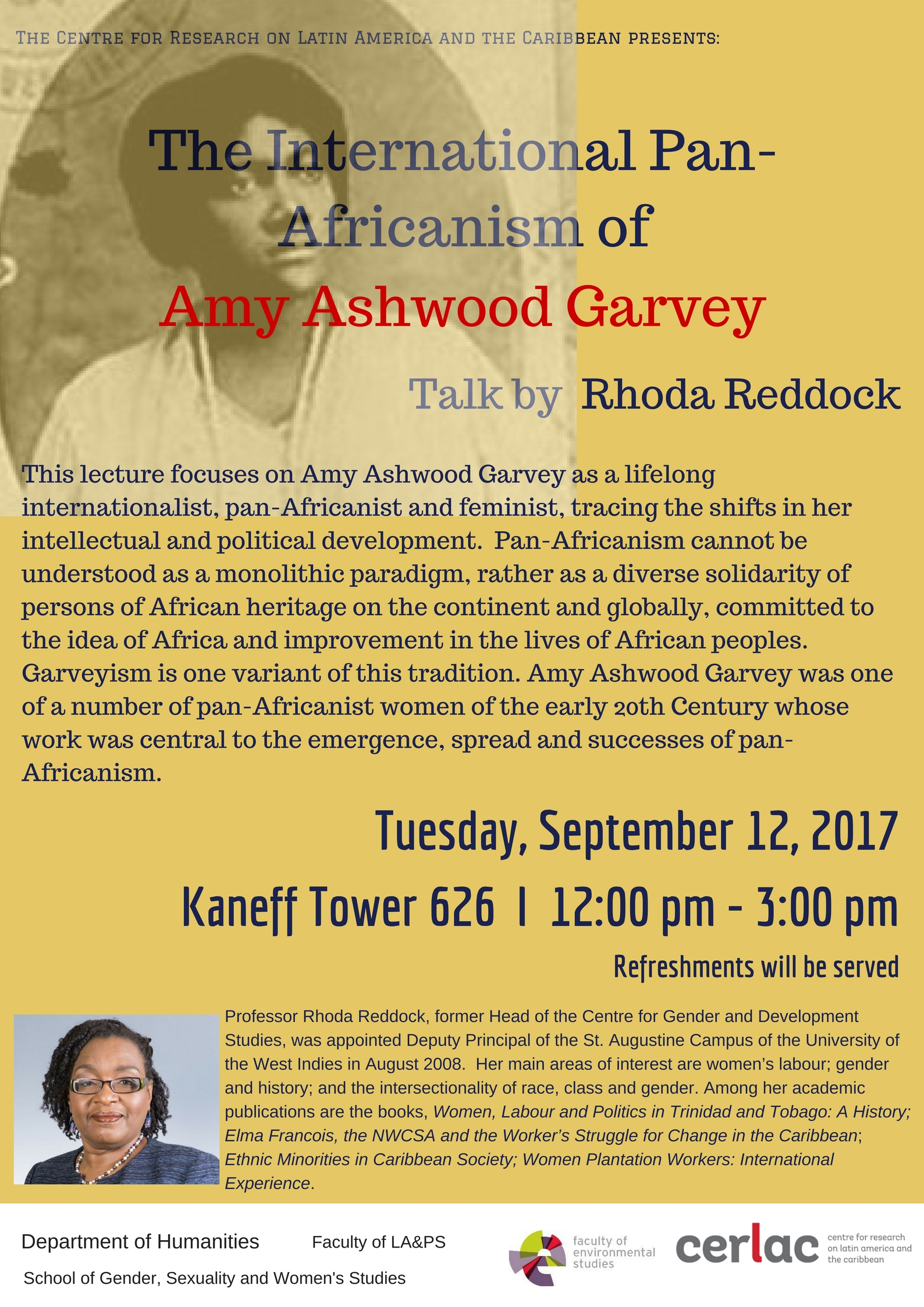 The International Pan-Africanism of Amy Ashwood Garvey. Talk by Rhoda Reddock.
Date: Tuesday, September 12, 2017
Time: 12:00 - 3:00
Place: Kaneff Tower 626
Refreshments will be served.
This lecture focuses on Amy Ashwood Garvey as a lifelong internationalist, pan-Africanist and feminist, tracing the shifts in her intellectual and political development. Pan-Africanism cannot be understood as a monolithic paradigm, rather as a diverse solidarity of persons of African heritage on the continent and globally, committed to the idea of Africa and improvement in the lives of African peoples. Garveyism is one variant of this tradition. Amy Ashwood Garvey was one of a number of pan-Africanist women of the early 20th Century whose work was central to the emergence, spread and successes of pan-Africanism. Her contribution was remarkable in that it spanned several decades, extended to over four continents and regions and involved collaborations with some of the most influential thinkers, political activists and pan-Africanist and socialist leaders of the early to mid-20th Century. After a brief introduction to the early formation of the UNIA, this lecture will focus primarily on three locations of Amy Ashwood's internationalist journey – Harlem, New York. London, United Kingdom and Continental Africa.