When:
November 28, 2017 @ 5:30 pm – 8:00 pm
2017-11-28T17:30:00-05:00
2017-11-28T20:00:00-05:00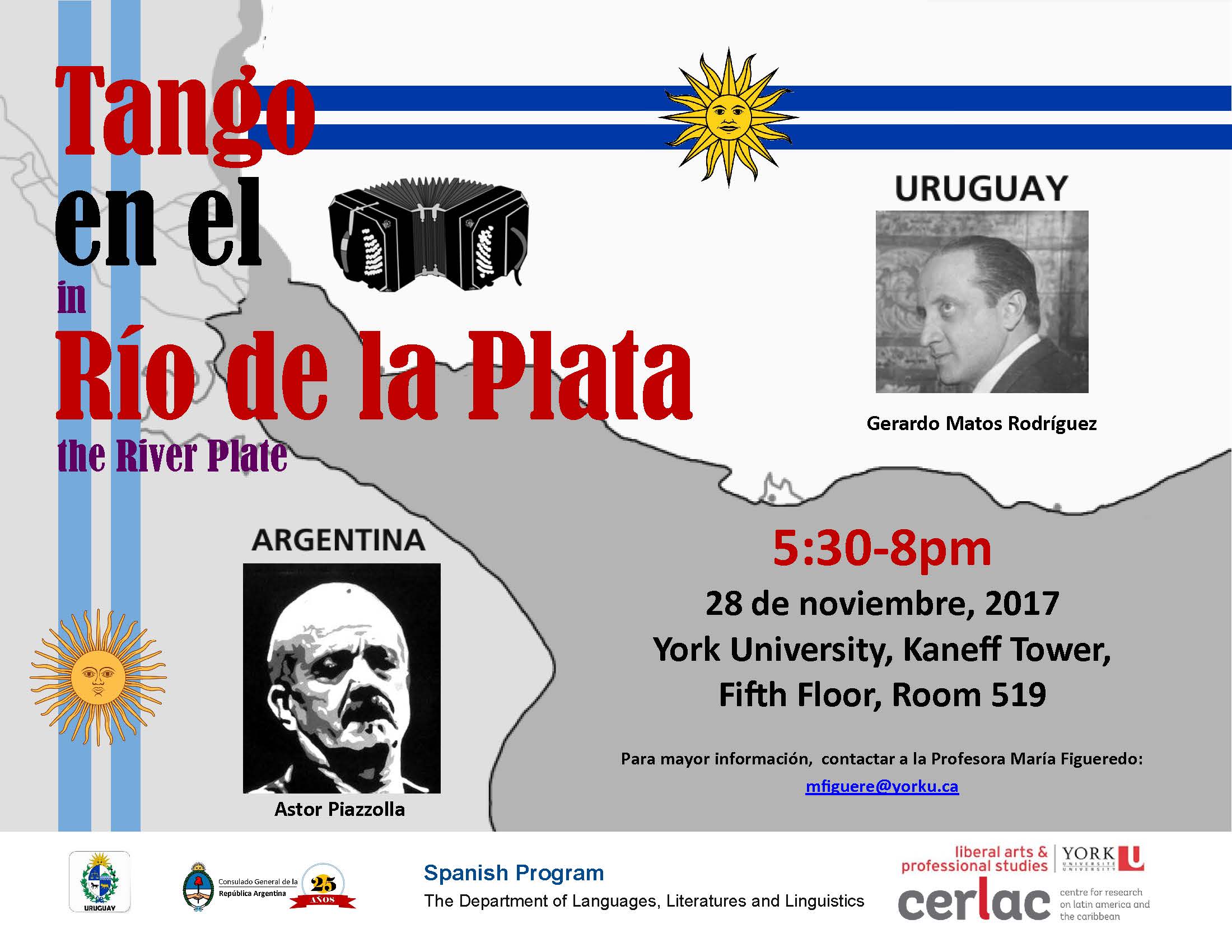 Tango en el Rio de la Plata (Tango in the River Plate).
Tuesday, November 28, 2017
Kaneff Tower 519
5:30pm - 8:00pm
All are welcome!
Learn more about the history of the most famous and recognizable tango of all time, LA CUMPARSITA, celebrating 100 years since its composition by Uruguayan Gerardo Matos Rodríguez, and about the legacy of Argentina's Astor Piazzolla.
Co-sponsored by the Consulates of Uruguay and Argentina in Toronto, and in collaboration with the Spanish Program of the Department of Languages, Literatures and Linguistics, this event will feature short documentary films, live interviews and professional tango dancers who will present the history and its development through lively and interactive performance and discussion.