When:
November 2, 2016 @ 12:00 pm – 2:00 pm
2016-11-02T12:00:00-04:00
2016-11-02T14:00:00-04:00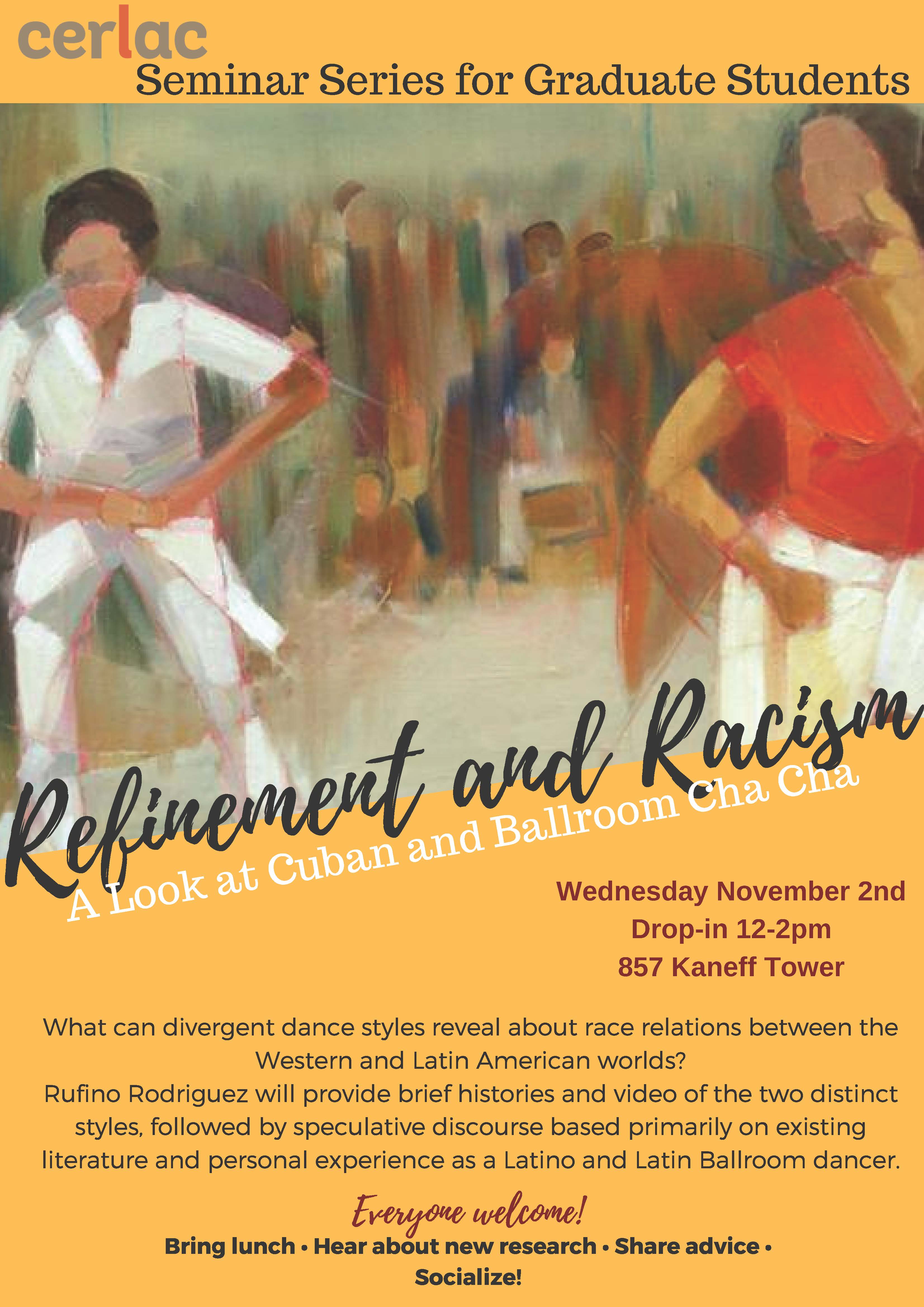 Seminar Series for Graduate Students. Refinement and Racism. A Look at Cuban and Ballroom Cha Cha
Wednesday, November 2, 2016
Kaneff Tower 857
Drop-in 12:00 – 2:00
All are welcome!
What can divergent dance styles reveal about race relations between the Western and Latin American worlds?
Rufino Rodriguez will provide brief histories and video of the two distinct styles, followed by speculative discourse based primarily on existing literature and personal experience as a Latin and Latin Ballroom dancer.