When:
March 22, 2017 @ 12:00 pm – 2:00 pm
2017-03-22T12:00:00-04:00
2017-03-22T14:00:00-04:00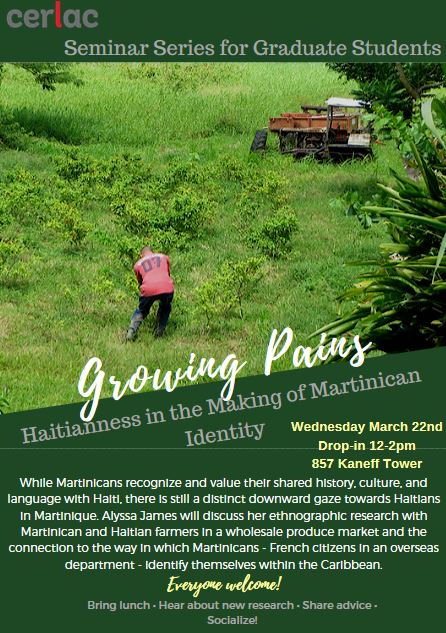 Seminar Series for Graduate Students: Growing Pains. Haitianness in the Making of Martinican Identity.
Wednesday, March 22, 2017

Kaneff Tower 857
12:00 – 2:00
 All are welcome!
 While Martinicans recognize and value their shared history, culture, and language with Haiti, there is still a distinct downward gaze towards Haitians in Martinique. Alyssa James will discuss her ethnographic research with Martinican and Haitian farmers in a wholesale produce market and the connection to the way in which Martinicans - French citizens in an overseas department - identify themselves within the Caribbean.