When:
March 4, 2016 @ 1:00 pm – 3:00 pm
2016-03-04T13:00:00-05:00
2016-03-04T15:00:00-05:00
Where:
York Hall, A202 - Glendon College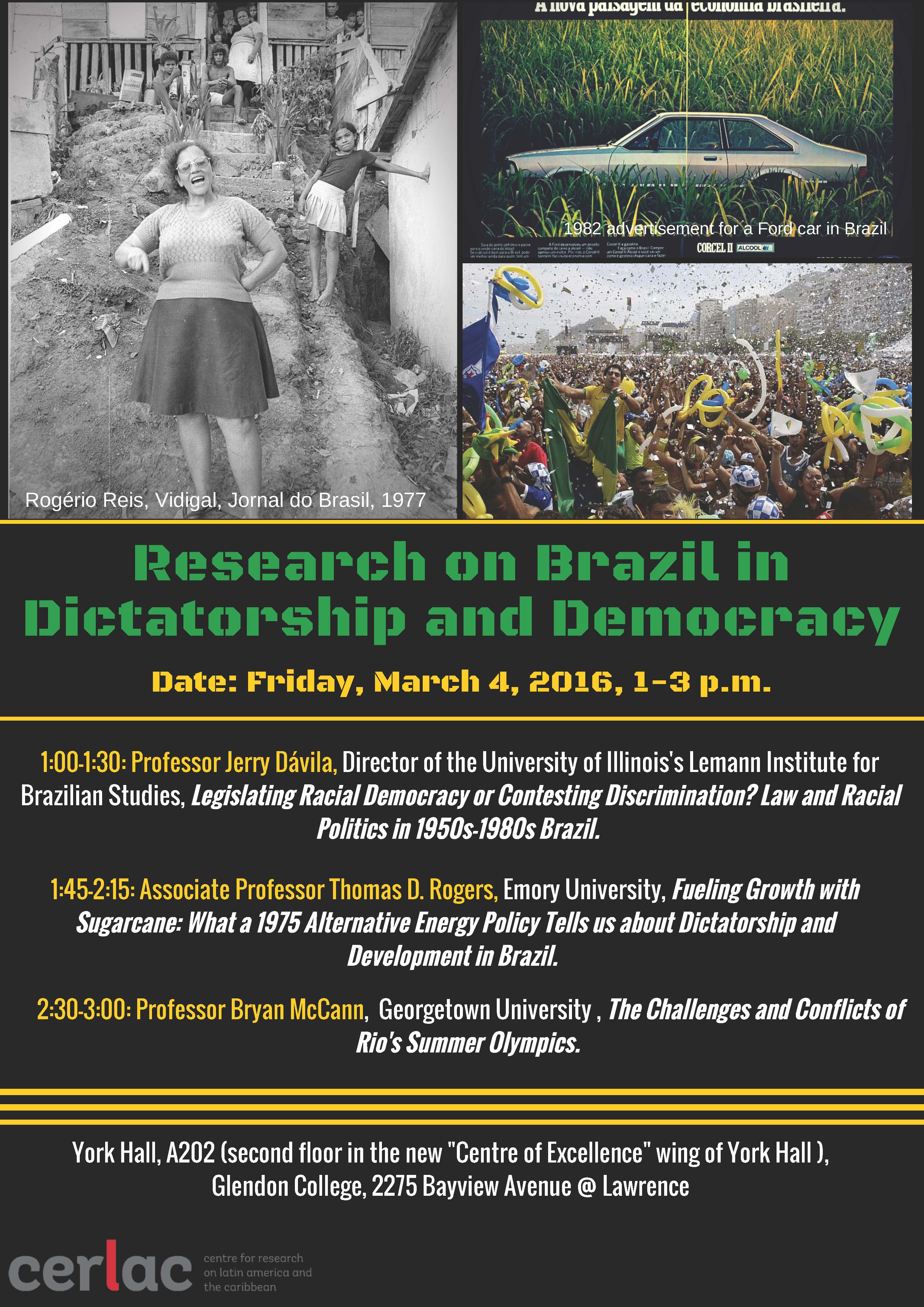 Research on Brazil in Dictatorship and Democracy
Date: Friday, March 4, 2016

Place: York Hall, A202 - Glendon College

Time: 1:00 – 3:00

All are welcome!
1:00-1:30: Professor Jerry Dávila, Director of the University of Illinois's Lemann Institute for Brazilian Studies, Legislating Racial Democracy or Contesting Discrimination? Law and Racial Politics in 1950s-1980s Brazil.
1:45-2:15: Associate Professor Thomas D. Rogers, Emory University, Fueling Growth with Sugarcane: What a 1975 Alternative Energy Policy Tells us about Dictatorship and Development in Brazil.
2:30-3:00: Professor Bryan McCann,  Georgetown University , The Challenges and Conflicts of Rio's Summer Olympics.