When:
January 20, 2016 @ 3:30 pm – 5:30 pm
2016-01-20T15:30:00-05:00
2016-01-20T17:30:00-05:00
Where:
Founders College Senior Common Room (FC 305)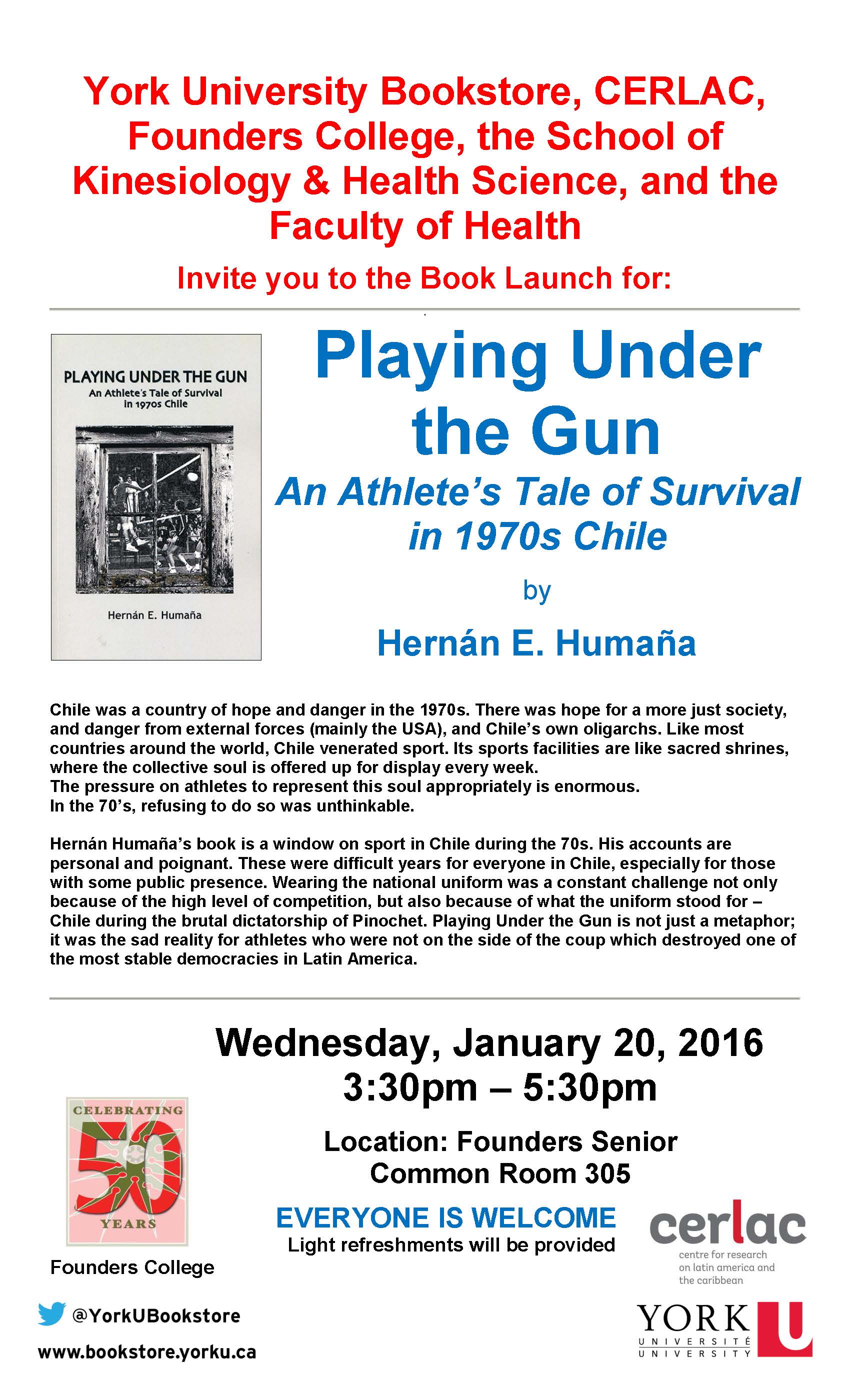 Chile was a country of hope and danger in the 1970s. There was hope for a more just society, and danger from external forces (mainly the USA), and Chile's own oligarchs. Like most countries around the world, Chile venerated sport. Its sports facilities are like sacred shrines, where the collective soul is offered up for display every week.
The pressure on athletes to represent this soul appropriately is enormous.
In the 70's, refusing to do so was unthinkable.
Hernán Humaña's book is a window on sport in Chile during the 70s. His accounts are personal and poignant. These were difficult years for everyone in Chile, especially for those with some public presence. Wearing the national uniform was a constant challenge not only because of the high level of competition, but also because of what the uniform stood for – Chile during the brutal dictatorship of Pinochet. Playing Under the Gun is not just a metaphor; it was the sad reality for athletes who were not on the side of the coup which destroyed one of the most stable democracies in Latin America.