When:
November 7, 2017 @ 2:00 pm – 3:30 pm
2017-11-07T14:00:00-05:00
2017-11-07T15:30:00-05:00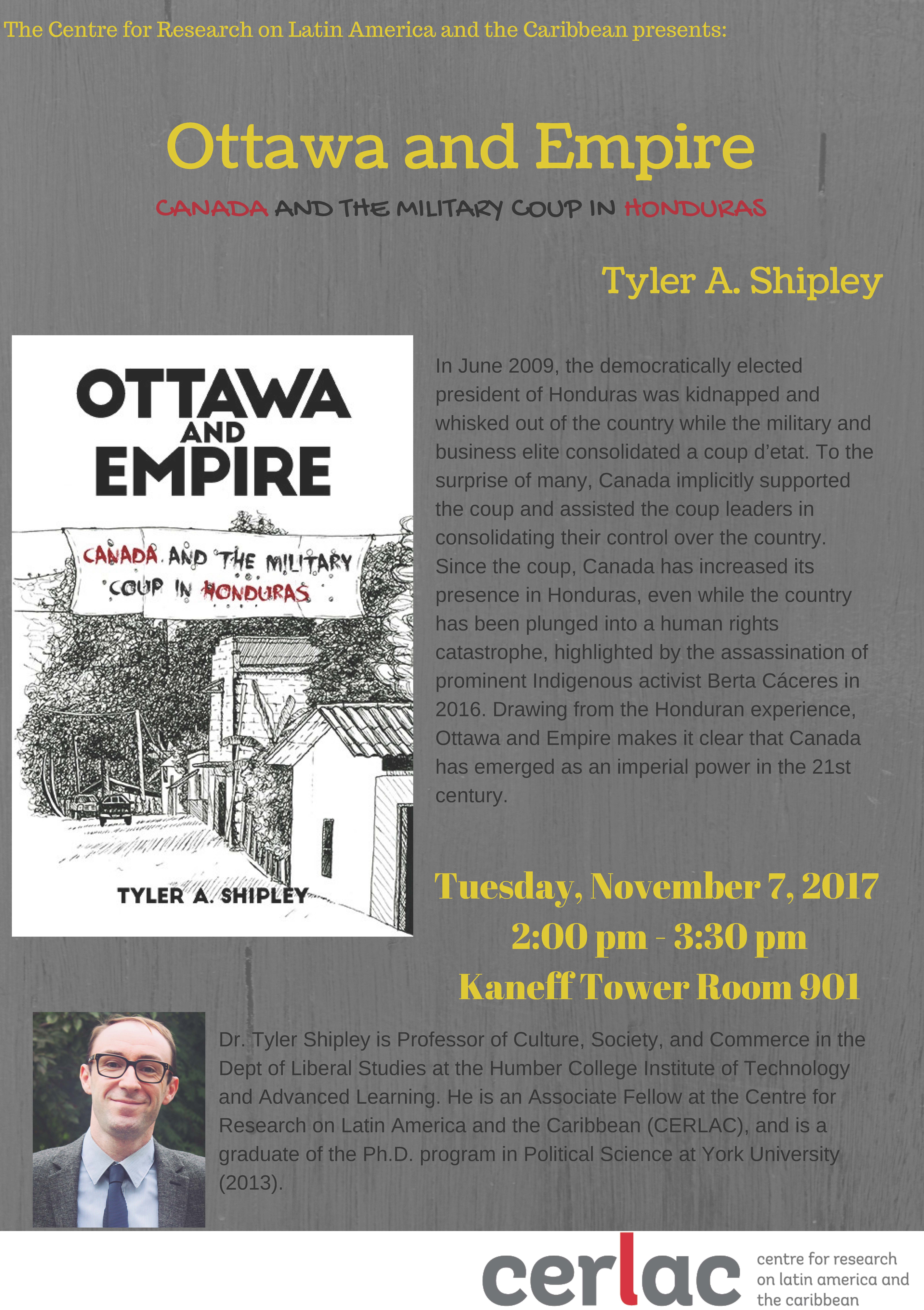 Ottawa and Empire. Canada and the Military Coup in Honduras.
Tuesday, November 7, 2017
Kaneff tower 956
2:00pm - 3:30pm
All are welcome!
In June 2009, the democratically elected president of Honduras was kidnapped and whisked out of the country while the military and business elite consolidated a coup d'etat. To the surprise of many, Canada implicitly supported the coup and assisted the coup leaders in consolidating their control over the country. Since the coup, Canada has increased its presence in Honduras, even while the country has been plunged into a human rights catastrophe, highlighted by the assassination of prominent Indigenous activist Berta Cáceres in 2016. Drawing from the Honduran experience, Ottawa and Empire makes it clear that Canada has emerged as an imperial power in the 21st century.
Dr. Tyler Shipley is Professor of Culture, Society, and Commerce in the Department of Liberal Studies at the Humber College Institute of Technology and Advanced Learning. He is an Associate Fellow at the Centre for Research on Latin America and the Caribbean (CERLAC), and is a graduate of the Ph.D. program in Political Science at York University (2013).