When:
May 2, 2016 @ 12:00 pm – 2:00 pm
2016-05-02T12:00:00-04:00
2016-05-02T14:00:00-04:00
Where:
Sidney Smith Hall 2098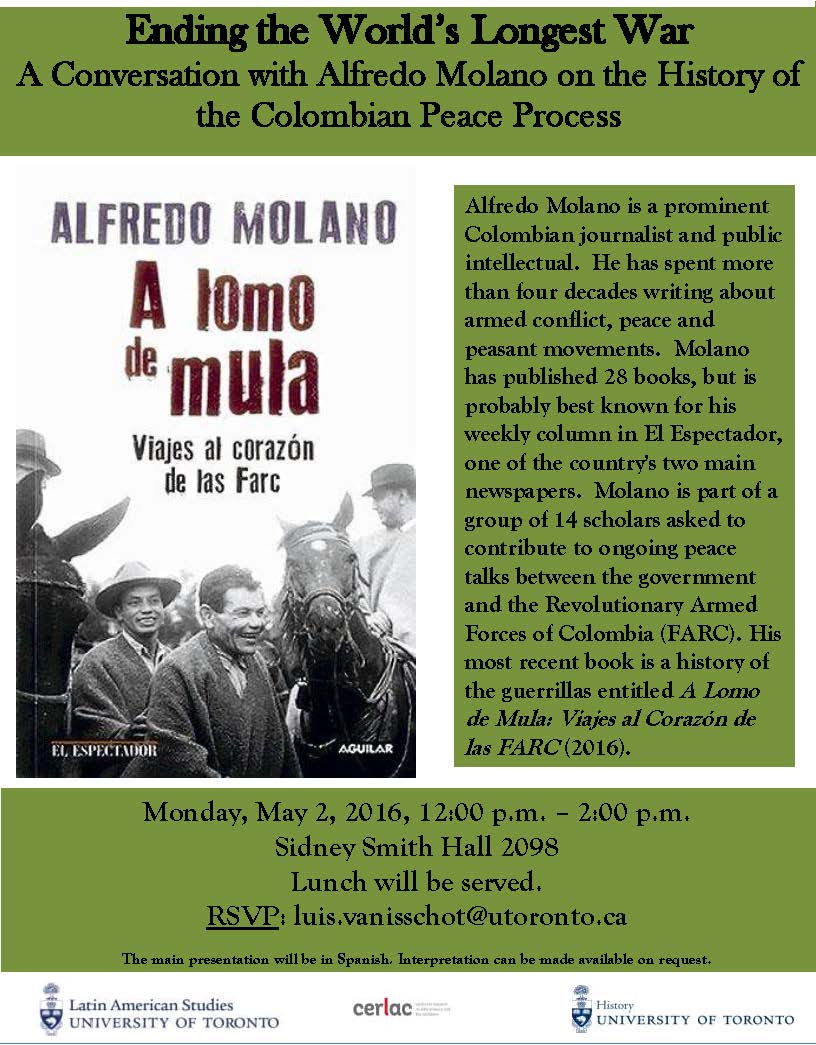 Ending the World's Longest War: A Conversation with Alfredo Molano on the History of the Colombian Peace Process.
Monday, May 2, 2016, 12:00 p.m. – 2:00 p.m.
Sidney Smith Hall 2098 Lunch will be served.
RSVP: luis.vanisschot@utoronto.ca
Alfredo Molano is a prominent Colombian journalist and public intellectual. He has spent more than four decades writing about armed conflict, peace and peasant movements. Molano has published 28 books, but is probably best known for his weekly column in El Espectador, one of the country's two main newspapers. Molano is part of a group of 14 scholars asked to contribute to ongoing peace talks between the government and the Revolutionary Armed Forces of Colombia (FARC). His most recent book is a history of the guerrillas entitled A Lomo de Mula: Viajes al Corazón de las FARC (2016).