When:
December 13, 2017 @ 3:00 pm – 5:00 pm
2017-12-13T15:00:00-05:00
2017-12-13T17:00:00-05:00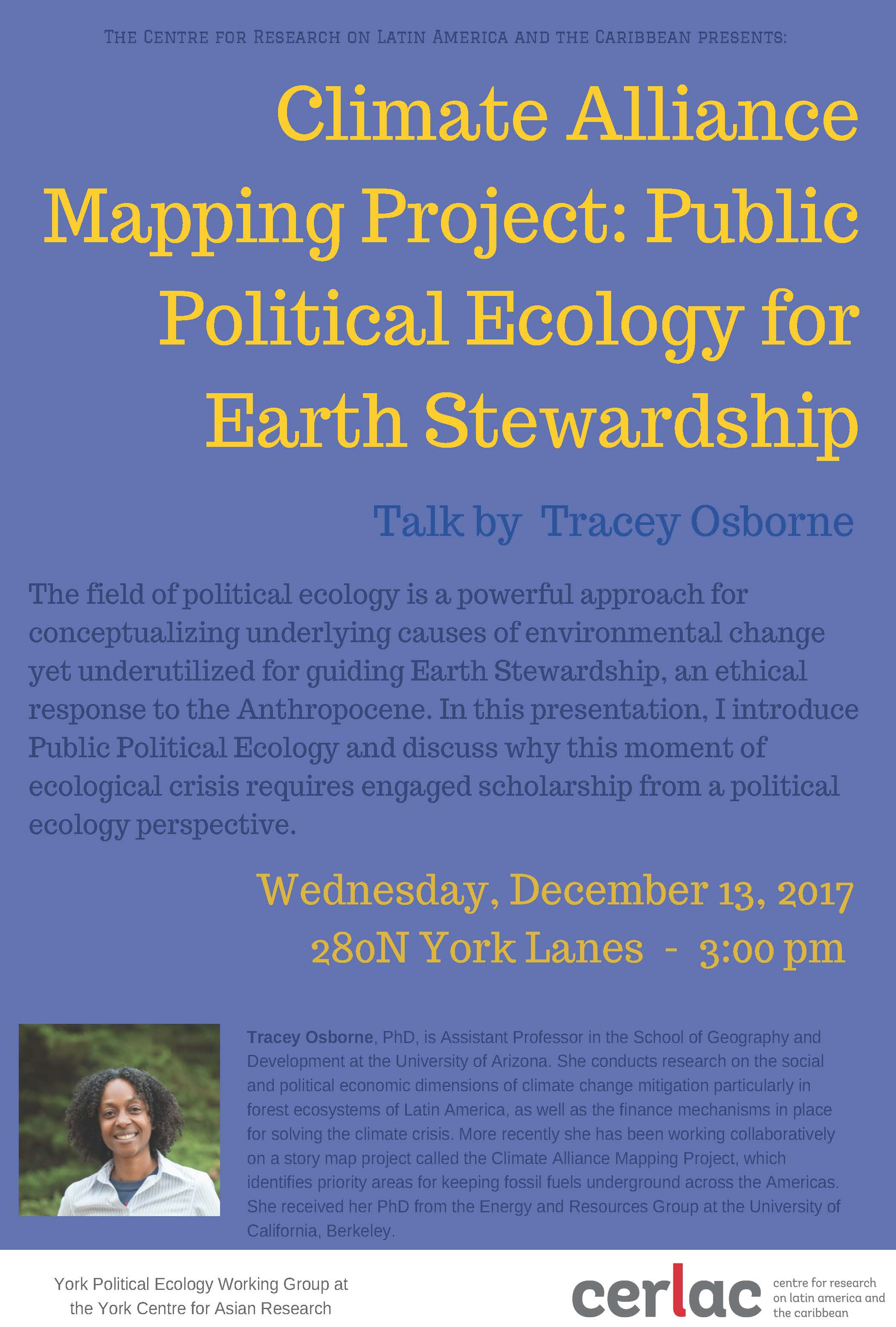 Climate Alliance Mapping Project: Public Political Ecology for Earth Stewardship.
Wednesday, December 13, 2017
280N York Lanes
3:00pm – 5:00pm
All are welcome!
The field of political ecology is a powerful approach for conceptualizing underlying causes of environmental change yet underutilized for guiding Earth Stewardship, an ethical response to the Anthropocene. In this presentation, I introduce Public Political Ecology and discuss why this moment of ecological crisis requires engaged scholarship from a political ecology perspective.
Tracey Osborne, PhD, is Assistant Professor in the School of Geography and Development at the University of Arizona. She conducts research on the social and political economic dimensions of climate change mitigation particularly in forest ecosystems of Latin America, as well as the finance mechanisms in place for solving the climate crisis. More recently she has been working collaboratively on a story map project called the Climate Alliance Mapping Project, which identifies priority areas for keeping fossil fuels underground across the Americas. She received her PhD from the Energy and Resources Group at the University of California, Berkeley.