When:
February 3, 2016 @ 4:00 pm – 5:30 pm
2016-02-03T16:00:00-05:00
2016-02-03T17:30:00-05:00
Where:
Kaneff Tower Room 956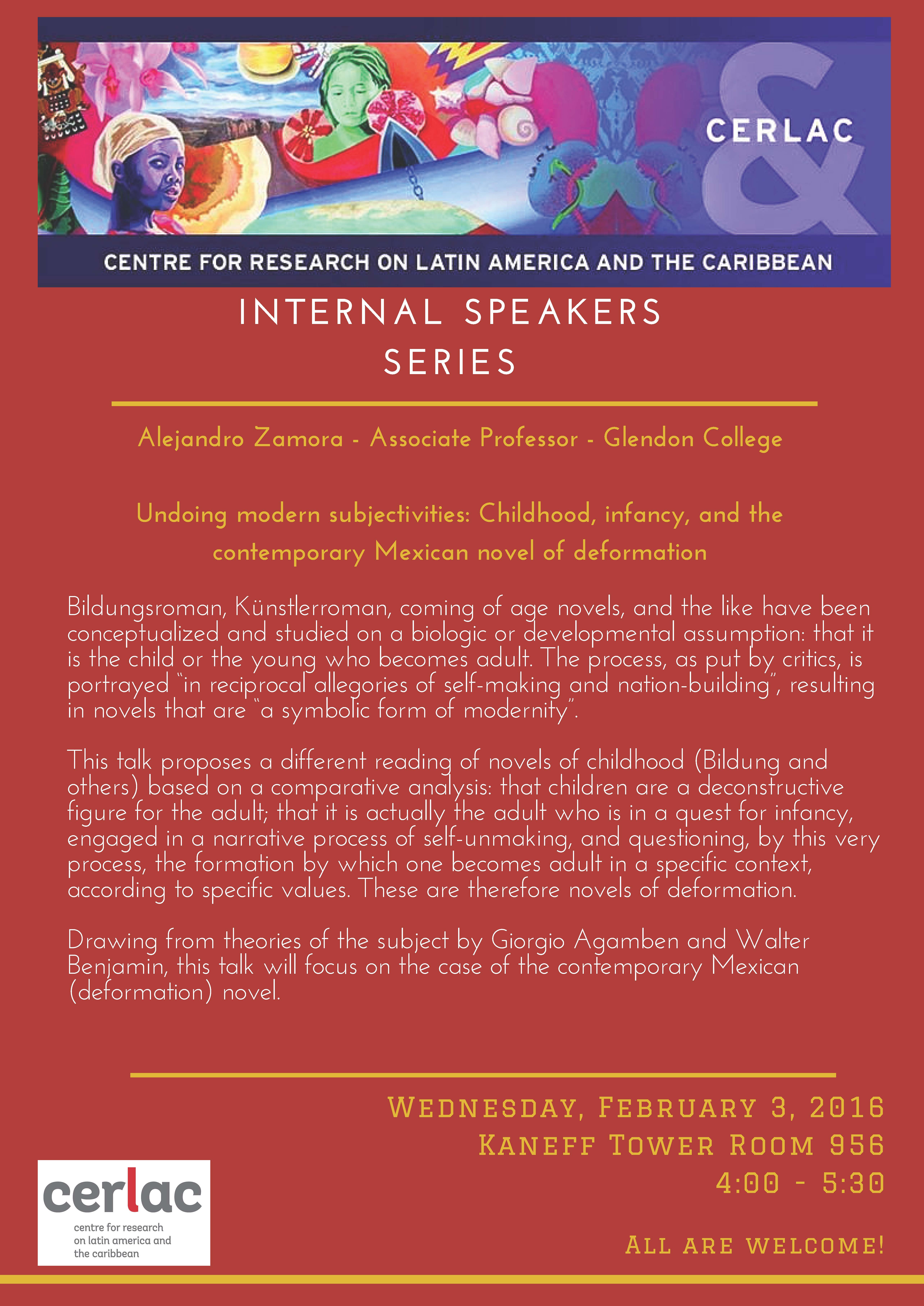 Bildungsroman, Künstlerroman, coming of age novels, and the like have been conceptualized and studied on a biologic or developmental assumption: that it is the child or the young who becomes adult. The process, as put by critics, is portrayed "in reciprocal allegories of self-making and nationbuilding", resulting in novels that are "a symbolic form of modernity".
This talk proposes a different reading of novels of childhood (Bildung and others) based on a comparative analysis: that children are a deconstructive figure for the adult; that it is actually the adult who is in a quest for infancy, engaged in a narrative process of self-unmaking, and questioning, by this very process, the formation by which one becomes adult in a specific context, according to specific values. These are therefore novels of deformation.
Drawing from theories of the subject by Giorgio Agamben and Walter Benjamin, this talk will focus on the case of the contemporary Mexican (deformation) novel.