When:
March 1, 2016 @ 4:00 pm – 5:30 pm
2016-03-01T16:00:00-05:00
2016-03-01T17:30:00-05:00
Where:
Kaneff Tower Room 956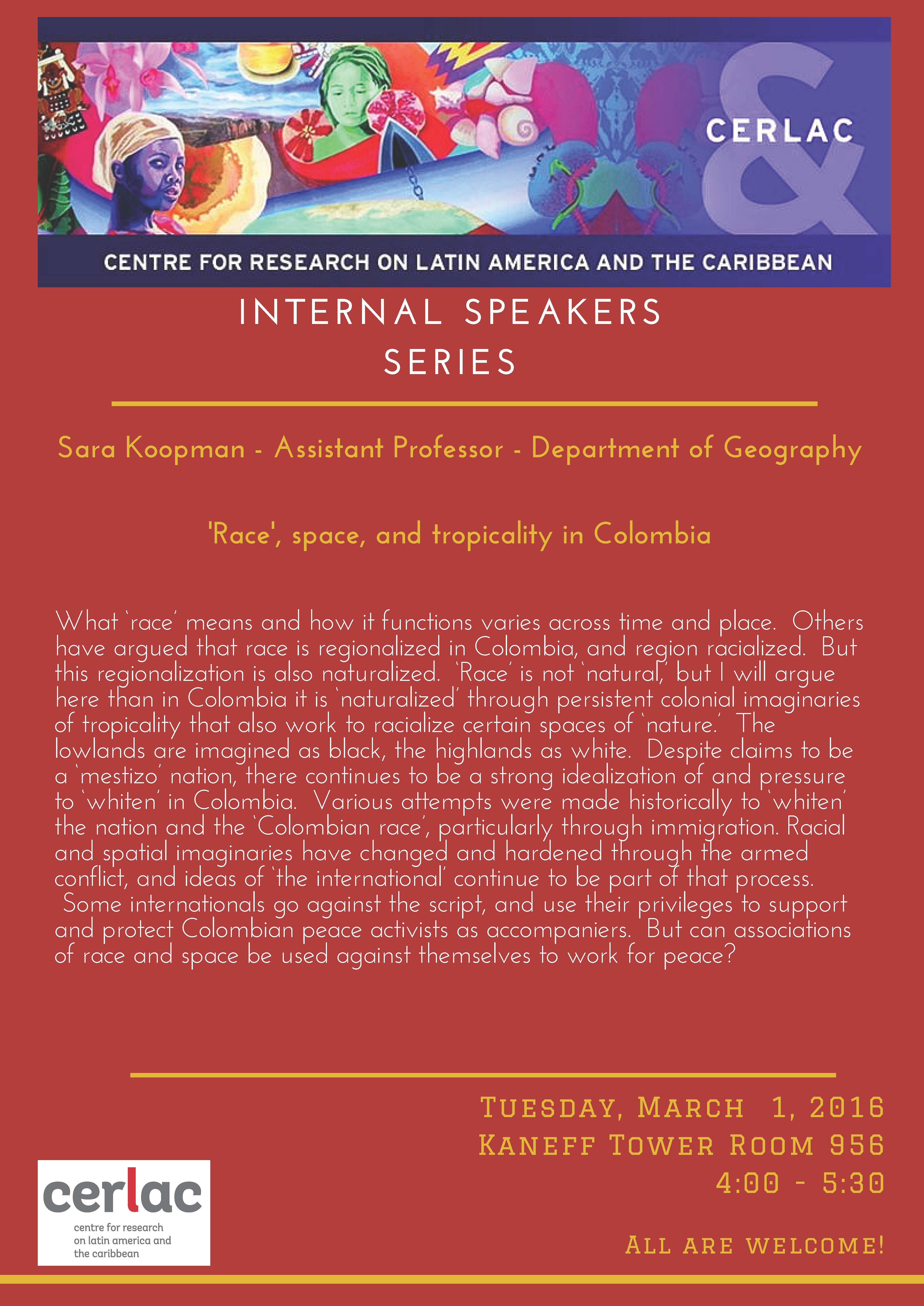 CERLAC Internal Speaker Series: 'Race', space, and tropicality in Colombia by Sara Koopman
Date:  Tuesday, March 1, 2016
Time: 4:00 - 5:30
Place: Kaneff Tower 956
What ' race ' means and how it functions varies across time and place. Others have argued that race is regionalized in Colombia, and region racialized. But this regionalization is also naturalized. 'Race ' is not ' natural, ' but I will argue here than in Colombia it is ' naturalized' through persistent colonial imaginaries of tropicality that also work to racialize certain spaces of ' nature.' The lowlands are imagined as black, the highlands as white. Despite claims to be a ' mestizo ' nation, there continues to be a strong idealization of and pressure to ' whiten ' in Colombia. Various attempts were made historically to ' whiten ' the nation and the 'Colombian race ' , particularly through immigration. Racial and spatial imaginaries have changed and hardened through the armed conflict, and ideas of 'the international' continue to be part of that process. Some internationals go against the script, and use their privileges to support and protect Colombian peace activists as accompaniers. But can associations of race and space be used against themselves to work for peace?