When:
February 7, 2018 @ 7:00 pm – 9:00 pm
2018-02-07T19:00:00-05:00
2018-02-07T21:00:00-05:00
Where:
Nat Taylor Cinema (Ross Building 102 North)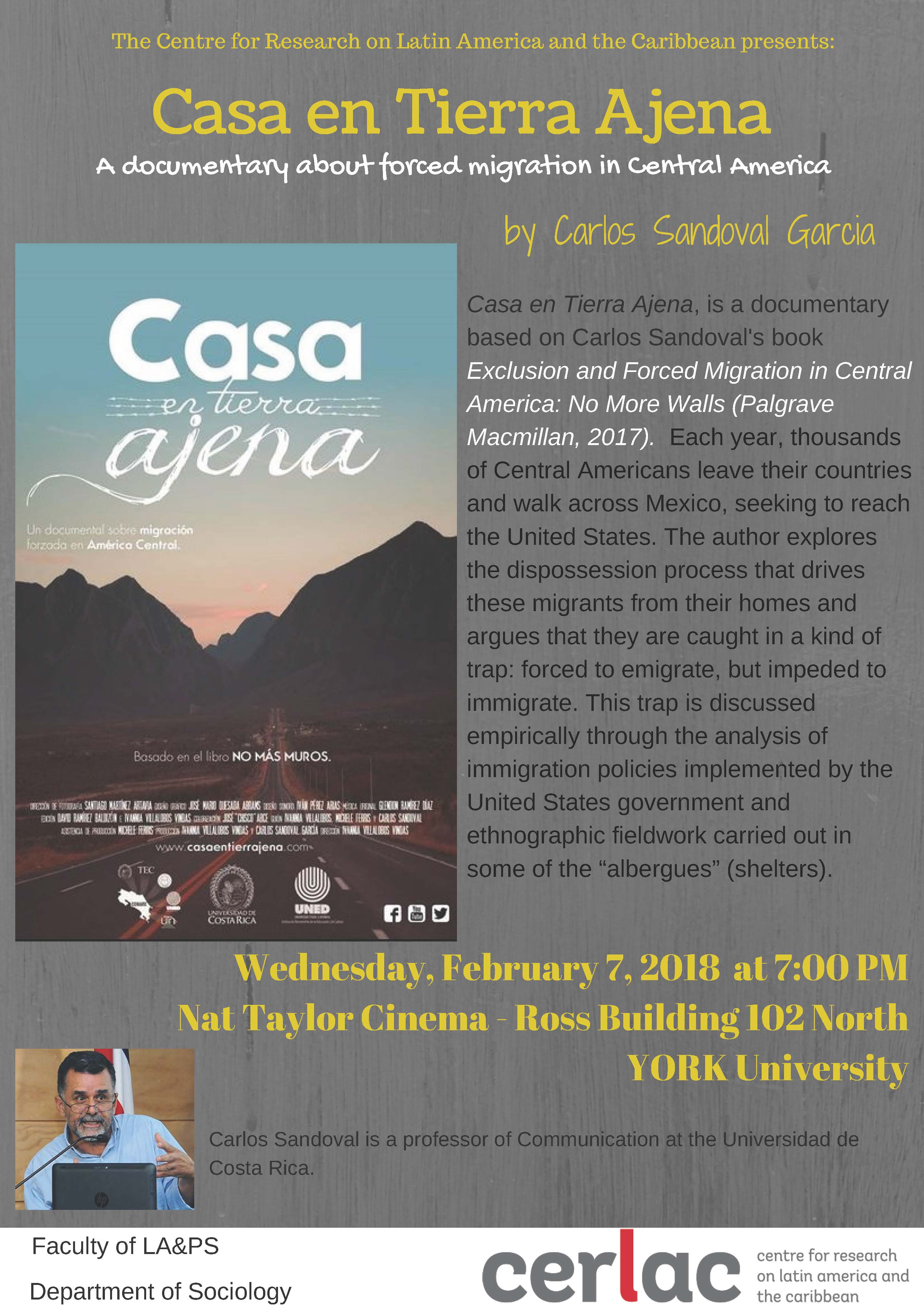 Casa en Tierra Ajena. A documentary about forced migration in Central America by Carlos Sandoval Garcia.

Wednesday, February 7, 2018
Nat Taylor Cinema - Ross Building 102 North - YORK University
7:00 PM

All are welcome!
Casa en Tierra Ajena, is a documentary based on Carlos Sandoval's book Exclusion and Forced Migration in Central America: No More Walls (Palgrave Macmillan, 2017). Each year, thousands of Central Americans leave their countries and walk across Mexico, seeking to reach the United States. The author explores the dispossession process that drives these migrants from their homes and argues that they are caught in a kind of trap: forced to emigrate, but impeded to immigrate. This trap is discussed empirically through the analysis of
immigration policies implemented by the United States government and ethnographic fieldwork carried out in some of the "albergues" (shelters).
Carlos Sandoval Garcia, is a professor of Communications at the Universidad de Costa Rica.
We thank the Faculty of LA&PS and the Department of Sociology for their support towards this event.