When:
May 10, 2019 – May 12, 2019
all-day
2019-05-10T00:00:00-04:00
2019-05-13T00:00:00-04:00
Where:
Accolade West - York Univesriy
4747 Keele Street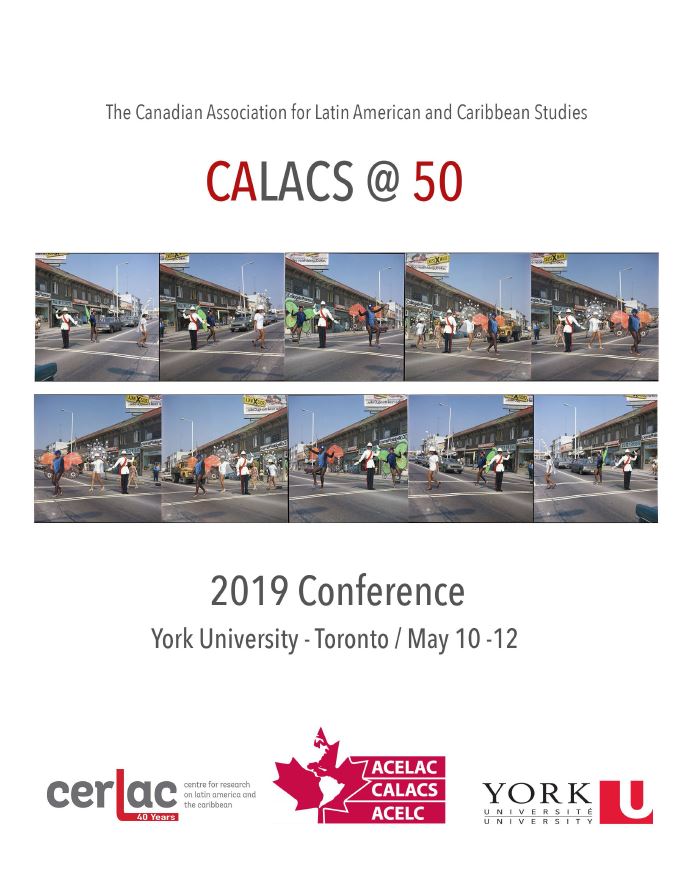 The 2019 conference will celebrate CALACS's 50th anniversary, marking the milestone by returning to York University in Toronto, the site of CALACS's inaugural conference in 1969. The conference is organized by York's Centre for Research on Latin America and the Caribbean (CERLAC) which is itself commemorating its 40th anniversary in the Fall of 2018. The 2019 CALACS Conference offers an opportunity to celebrate and take stock—in one of the world's most diverse cities—of a half-century of Canada-based interdisciplinary research and activism in the region.
The conference will be held on York's Keele campus on May 10-12.
This year's CALACS keynote speaker is: Yarimar Bonilla, Rutgers University and her talk will be on "The Coloniality of Disaster: Race, Empire, and Emergency in Puerto Rico, USA".
You can download the final program here.
For more information please see the conference website here.