When:
November 10, 2015 @ 3:00 pm – 4:30 pm
2015-11-10T15:00:00-05:00
2015-11-10T16:30:00-05:00
Where:
Kaneff Tower Room 857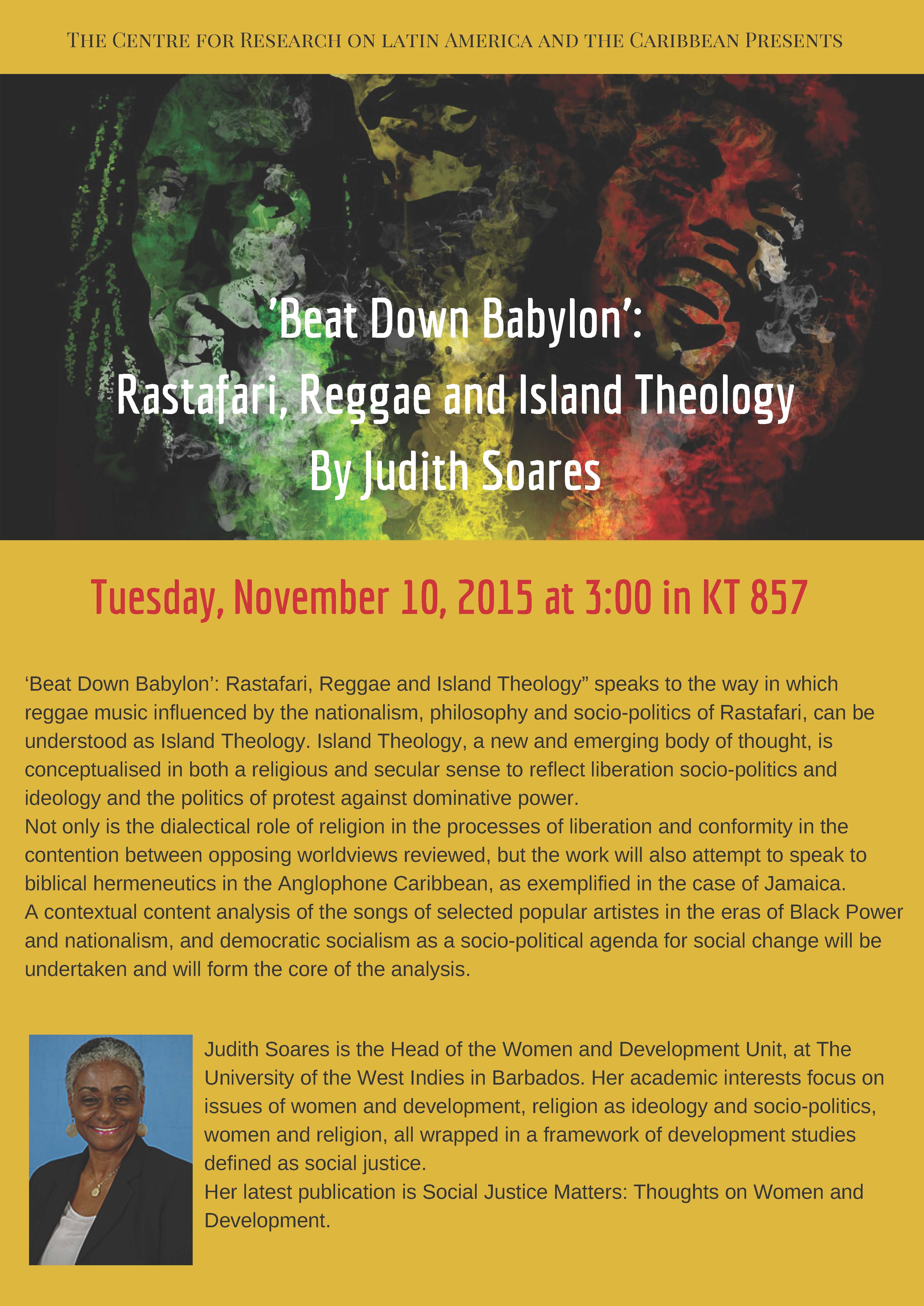 'Beat Down Babylon': Rastafari, Reggae and Island Theology" speaks to the way in which reggae music influenced by the nationalism, philosophy and socio-politics of Rastafari, can be understood as Island Theology. Island Theology, a new and emerging body of thought, is conceptualised in both a religious and secular sense to reflect liberation socio-politics and ideology and the politics of protest against dominative power.
Not only is the dialectical role of religion in the processes of liberation and conformity in the contention between opposing worldviews reviewed, but the work will also attempt to speak to biblical hermeneutics in the Anglophone Caribbean, as exemplified in the case of Jamaica.
A contextual content analysis of the songs of selected popular artistes in the eras of Black Power and nationalism, and democratic socialism as a socio-political agenda for social change will be undertaken and will form the core of the analysis.
Judith Soares is Head, Women and Development Unit, The University of the West Indies, Barbados.
Her academic interests focus on issues of women and development,  religion as ideology and socio-politics, women and religion, all wrapped in a framework of development studies defined as social justice.
Her latest publication is Social Justice Matters: Thoughts on Women and Development.