CERLAC Fellow Liisa North is being honored by the  Universidad Andina in Quito, Ecuador for her long time contributions as a researcher, intellectual, and social justice activist.
To read more about their tribute to Professor North, click here.
To read the YFile story, click here.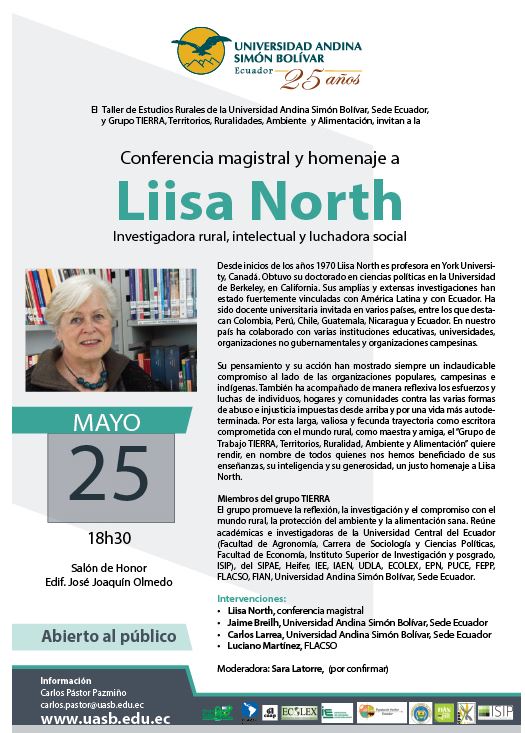 Photo of Liisa North at the event in Universidad Simon Bolivar.