Caren Weisbart
Ph.D Candidate in Environmental Studies, York University.
Department: Research Associate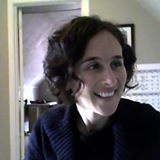 Caren Weisbart is a Ph.D. candidate in Environmental Studies at York University and a research associate at the Centre for Research on Latin America and the Caribbean. Over the past fifteen  years, her work in Guatemala has focused on issues related to agrarian reform, genocide, political economy, security, and Canadian mining conflicts. She currently serves on the coordinating committee of the Maritimes-Guatemala Breaking the Silence Network.
Country(ies) or Region(s) of Specialization: Canada and Guatemala
Keywords:  sovereignty, violence, political economy, law