Dot Tuer
Professor, Art History and Humanities, Faculty of Liberal Arts and Sciences, OCAD University
Department: Associate Fellow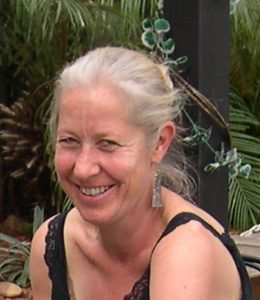 Dot Tuer is a writer, curator, and cultural historian. Her research addresses postcolonial perspectives in Latin American and Canadian art, with a focus on performance, photography, and new media. She also has a research interest in the colonial history of Indigenous-European relations and transcultural exchange in the Paraná River and Great Lakes regions. Tuer is the author of Mining the Media Archive (2005) and numerous journal articles, book chapters, and museum catalogues. Her most recent curatorial project, Frida and Diego: Passion, Politics, and Painting, was a retrospective exhibition of the Mexican artists Frida Kahlo and Diego Rivera held at the Art Gallery of Ontario in 2012-13.
Tuer is currently a co-Investigator on a major SSHRC partnership grant, the Canadian Consortium for Performance and Politics in the Americas (2013-2020), which is dedicated to fostering hemispheric networks for Canadian artists and researchers in collaboration with the New York University's Hemispheric Institute of Performance and Politics. Writing projects in progress include a monograph on the politics of cultural memory and visual storytelling in Canadian art; and a collaborative book on witnessing, photography, and Spaces of Memory in Argentina. A selection of past publications is posted at http://ocad.academia.edu/DotTuer
Tuer has received numerous awards for her work on art and culture, including the Toronto Arts Award, National Magazine Award, Canada Council and Ontario Arts Council grants, and OCAD University's Award for Distinguished Research, Scholarship, and Creative Activity. In the public sphere, she has served as a board member for the Power Plant, the Toronto Arts Council, the Cinemateque Ontario, the Funnel Film Theatre, Fuse and C magazines; and as an advisory board member for LACAP, Prefix and Public. She has served as a juror for all levels of government cultural funding, and for international festivals and museums. She has held various administrative positions at OCAD University, including Acting Dean of Liberal Arts and Sciences, Chair of Curatorial and Criticism Practice, and Chair of Visual and Critical Studies.
Country(ies) or Region(s) of Specialization: Latin America and Canada
Keywords: diasporic perspectives in Latin American and Canadian art, cultural memory, state violence, decolonial and postcolonial theory, performance studies