Yasmine Shamsie
Associate Professor, Political Science, Wilfrid Laurier University
Department: Associate Fellow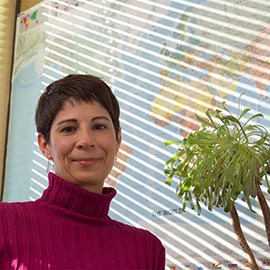 I received my PhD in Political Science from York University and my MA from the University of Toronto. I also have a journalism degree from Carleton University.
Prior to joining Laurier, I worked as a journalist for the Canadian Broadcasting Corporation. Following that, during the early 1990s, I worked in Nicaragua as a researcher examining how structural adjustment policies affected women employed by the government, based in Managua.
My research is on the democracy-building and economic development programs of international actors (governments and international organizations) in Central America and the Caribbean. During the last 10 years, I focused primarily on how outsiders have affected economic and political developments in Haiti.
Country(ies) or Region(s) of Specialization: Central America, the Caribbean, Haiti
Keywords: Democracy building, economic development,