Pilar Riano-Alcala
Professor, School of Social Work, University of British Columbia
Department: Associate Fellow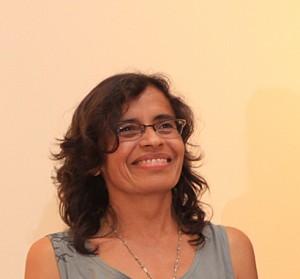 My areas of special interest relate to three intersecting themes: (1) the understanding of how mass violence is experienced in the everyday; (2) the ways memory is mobilized in narratives, everyday actions and performances; and (3) performance and community public art. I am particularly interested in exploring community-based approaches to broader questions of justice after mass violence and to memorialization and truth telling. Since 2013, I have been working on a SSHRC-funded project that brings together my longstanding interest in themes of memory and violence to advance a conceptualization of memory as a contested social practice through the ethnographic exploration of four complex civil society initiatives of memory in Colombia and the claims, negotiations and representations they activate.
My other area of scholarly and educational interest is about critical research methodologies. Over the years, I have explored questions about knowledge organization and validity through the development of critical research methodologies that foster interactive, process-based methods that tap into the various ways of knowing and organizing knowledge among various social groups and local communities.
My work also explores how ideas of community are negotiated and contested in contemporary societies and how individuals construct their memberships as citizens, community members, refugees, immigrants or across transnational borders through social struggles and creative art based processes.
Country(ies) or Region(s) of Specialization: Colombia
Keyword(s): violence, displacement, the politics of memory, the ethnography of suffering and social repair