Christopher Innes
Distinguished Research Professor, Department of English, York University
Department: Fellows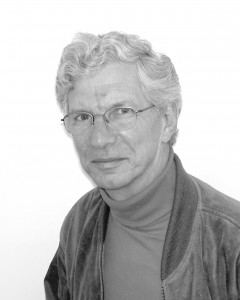 CHRISTOPHER INNES is a Distinguished Research Professor at York University, Toronto; and Research Professor at Copenhagen University.  Fellow of the Royal Society of Canada, and of the Royal Society of Arts (UK).  Also a Killam Fellow, since 2002 he has held the Canada Research Chair in Performance and Culture, and he has just been appointed to a York Research Chair (starting 2016).
He has also held Visiting Professorships or Fellowships at Corpus Christi and St. John's Colleges, Cambridge; at Newcastle University, Australia, as well as Ohtani University, Japan, and the Johannes Gutenberg Universität, Germany.
Author of fifteen books – translated into eight different languages – and over 130 articles on various aspects of modern drama, he is General Editor of the Cambridge "Directors in Perspective" series, Co-Editor "Lives of the Theatre" series, Contributing Editor to The Cambridge Guide to World Theatre, and has been Co-Editor of the quarterly journal Modern Drama.  His most recent books are Carnival: Theory and Practice (edited together with Brigitte Bogar, 2012), and The Cambridge Introduction to Theatre Directing (2013).
Having given papers at over 150 conferences, he has developed a new form of public presentation together with a singer, Brigitte Bogar. They have performed invited lectures in the US, UK, Sweden and Denmark, as well as presenting plenaries at various international conferences.  They appeared in a reading/recital at Ayot St Lawrence, for the June 2013 International Shaw Society conference, have since delivered four invited public lectures for the University of Toronto, as well as three Plenary presentations for the Comparative Drama Conference in Baltimore, and were invited to give the Keynote presentation at NEMLA in 2015.  Other recent invited presentations include New York and the Blackfriars Shakespeare Theatre in Virginia.
A long-time member of the English Department, he teaches in the Communication & Culture Program, and has taught in Theatre Studies. Founding director of the MA Program in Interdisciplinary Studies, he is also responsible for founding the Graduate Program in Theatre Studies together with Professor Don Rubin.
His website is www.moderndrama.com
Country(ies) or Region(s) of Specialization: UK, Germany, Canada, Trinidad.
Keywords: Performance, Contemporary and Elizabethan Drama, Carnival, Stage and Costume design.