Gavin Fridell
Associate Professor, International Development Studies, Saint Mary's University, Nova Scotia
Department: Associate Fellow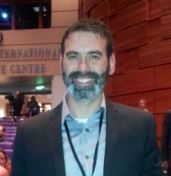 Gavin Fridell is a Canada Research Chair and Associate Professor in International Development Studies at Saint Mary's University in Halifax, Canada. He is the author of Coffee (2014), Alternative Trade (2013), and Fair Trade Coffee (2007). He has written numerous articles on the political economy of trade, ethical trade, and global commodities.
Country(ies) or Region(s) of Specialization: Latin America and the Caribbean

Keywords: Coffee, fair trade, political economy, global commodities.