Maria Figueredo
Associate Professor, Department of Languague, Literatures & Linguistics, York University
Department: Fellows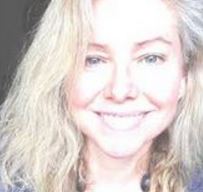 Her research focuses on the relationship of literature and music in Latin America, music as a subtext in women's writing, and contemporary innovations in Spanish American literature.
Maria L. Figueredo is Associate Professor at the Department of Languages, Literatures and Linguistics at York University, where she teaches courses in Spanish language and Latin American literature. She was a York-Massey Fellow from 2008-2009, and since then has been a Senior Fellow at Massey College. She served as President of Ontario Chapter of the American Association of Teachers of Spanish and Portuguese (2003-2005) and as Delegate of Region 1 (Eastern Canada and New England) of the Modern Language Association (2006-2009). At York University she served as Coordinator of the Spanish and Portuguese Studies Section from 2009-2011, and has held the position of Director of Undergraduate Programs-Languages and Literatures (2011-2013). 
Dr. Figueredo's research in the area of literature, literary culture and teaching has been published in books, specialized journals and cultural magazines. Her book, Poetry and Popular Song: Their Convergence in the Twentieth Century. Uruguay, 1960-1985 was published in Uruguay by Linardi y Risso in 2005; it studied the sociocultural process of poetry that is set to music at particular times in the history of Latin America. 
This trained musician and academic is considered a Canadian specialist in the relationships between literature and music in their specific socio-political contexts, work that she initiated in 1994. She has continued to publish and present her research in national and international fora in this main area of specialization in the relationship of literature and music in various Latin American case studies, as well as about music as a subtext in women's writing, and about contemporary Spanish American literature.

Country(ies) or Region(s) of Interest: Latin America, Uruguay
Keywords: Latin America, Literature, Music