Claudia Chaufan
Sessional Associate Professor, Health, Nursing and Environmental Studies
Department: Fellows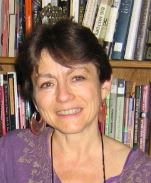 Claudia Chaufan pursued her MD at the University of Buenos Aires and her PhD in sociology with a notation in philosophy at the University of California, Santa Cruz, bringing an interdisciplinary and international background to York U. After a decade in medical practice in her native Argentina and upon immigrating to the United States, Chaufan pursued studies in sociology and philosophy, compelled by the realization of the extraordinary inequities in health and health care in her new home country. Her medical background led her to use Type 2 diabetes and obesity, her areas of clinical expertise, as case studies to illuminate the power dynamics driving these inequities.
Over time, her research expanded to include the comparative study of health systems and how the global architecture of economic (IMF, World Bank), military (NATO) and political/policy (UN/WHO) institutions, as well as the dynamics of imperialism/colonialism/neocolonialism, shape health and other social inequalities throughout the world. Chaufan is interested in these processes as they pertain to the history of, and current developments in, popular left movements in Latin America that have shown that indeed "another world is possible." She does her best to incorporate their lessons into her scholarly work, including her teaching, an activity she has a passion for.
Chaufan came to York University in 2015 on a U.S. Fulbright Research Chair and fell in love with its intellectual and activist environment and the extraordinary cosmopolitanism of the student population.
Country(ies) or Region(s) of Specialization: Cuba, Venezuela
Keywords: political economy of health; global health and the NGO-state-corporate complex; Social and health policy in Cuba and Venezuela; neocolonialism and the left in Latin America